Celebrating Global Diversity Awareness Month
October is Global Diversity Awareness Month and we're excited to spend this time celebrating all the ways our different ethnicities, cultures, heritages, experiences, abilities, and other attributes contribute to a more dynamic, innovative, and efficient workplace.
Organizations often miss out on exceptional talent and fresh ideas from underrepresented groups due to unconscious bias. Inclusive hiring best practices are based on merit, with procedures free from biases related to a candidate's age, race, gender, religion, sexual orientation, and other personal characteristics.
Today we will be highlighting three strategies to reduce this unconscious bias and create equity in your hiring process by building a diverse talent pool, structured interview process, and upholding fair screening practices.
Use a Structured Interview Process
Ask each candidate the same, uniform set of questions in order to accurately compare the answers of each candidate to one another. Doing so provides a fair evaluation process for each candidate. It is important to establish a like for like comparison to have efficient evaluation.
Be Conscious of Challenging Biases
This can start before you even speak to a candidate. Build a diverse interview panel that will allow your organization to hire candidates with different perspectives and views. In the evaluation process, speak up and challenge stereotypes and biases you might hear in feedback.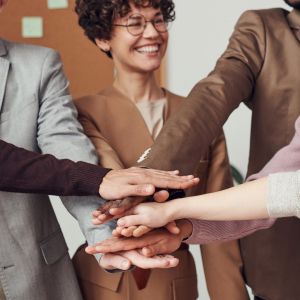 Implement Demographic Filtering
The process of Demographic filtering is essential to an equitable screening process as it removes any race points out of any background checks. This feature is required by law in New York City but optional anywhere else. That being said, it is a valuable asset to any company's hiring process.
Screen With an Open Mind
By pre-screening or sifting out all candidates with a criminal history, you're shutting yourself off from a large pool of potentially qualified candidates. To turn away anyone with a criminal record might be turning away top talent based on something as minor as a speeding offense. Consider record filtering which allows you to filter based on what kinds of records to include on reports, how old they are, the severity of the offense, and the type of charge.
As a decision-maker in the hiring process, you have the responsibility and opportunity to create a more diverse workplace. This starts with reducing bias in hiring, eliminating inequitable hiring practices, and designing more inclusive systems overall. RBA Staffing and Screening is here to help you take the steps to make a positive impact on your communities, one hire at a time.