Announcing Authentica: Background Screening Solutions
Greater Rochester Chamber of Commerce Background Screening Division Rebrands to Authentica, Plans National Growth
ROCHESTER, NY (May 25, 2022) Greater Rochester Chamber of Commerce is honored to introduce Authentica, the new name and brand for our Background Screening division, formerly operating alongside our Staffing division as RBA Staffing & Screening.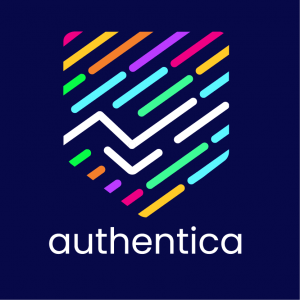 Over the past 25 years, our Background Screening team and technology has evolved amidst a dynamic industry. Beginning today –May 25th, 2022 – our screening department will embark on a new chapter providing background screening solutions with a new name, logo, website, and social media presence.
This new brand speaks more truly to the growth of Greater Rochester Chamber's screening solutions and platform. As we connect with businesses of all types nationwide, Authentica is designed to reflect the distinct focus to protect your peace of mind as a trusted partner providing criminal searches, drug screening, tenant screening, employment verification, and a la carte services.
Authentica's Director of Background and Drug Screening Services Dominic Oliveri said,
"Today is the beginning of a new era for Greater Rochester Chamber and its background screening division. For years we have been an asset to the business community in the Greater Rochester and surrounding areas. Through a lot of hard work, commitment, and an amazing staff, we have evolved and are now ready to establish ourselves as a national vendor with full domestic and international capabilities that can cater to any customer anywhere. With advanced technology through our client platform along with ATS and HRIS integration capabilities, we are excited to get started on this fresh endeavor."
Authentica's street address will remain the same: 150 State St. Suite 400, Rochester, NY 14607
Authentica's new phone number will be: 585-642-8396
Authentica's new emails will be in the format of first name dot last name, ie dominic.oliveri@authentica.us as opposed to dominic.oliveri@rbascreening.com
Authentica's website is live at www.authentica.us.
Please follow us on social media: @authentica_us
We are excited to continue our commitment to all of our clients and relationships. To inquire about background screening services through Authentica, please email Dominic Oliveri at dominic.oliveri@authentica.us. For media inquiries, please contact shannon.ealy@greaterrochesterchamber.com.