How Long Does a Background Check Take? 
We've all been there: You have the ideal candidate and are ready to move forward with an offer. But before you can proceed, you need the background screening results.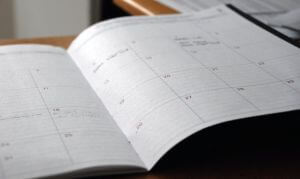 Did you know that 39% of candidates lose interest and pursue other roles when faced with a lengthy hiring process, according to Robert Half?
How do we ensure a quick turnaround time? It starts by knowing what to expect.
Whether you are conducting a background check for the first or thousandth time, it's hard to guarantee exactly how long the process will take. However, being prepared and having information about the average turnaround time for each selected background check will help you have a more predictable, smooth onboarding procedure.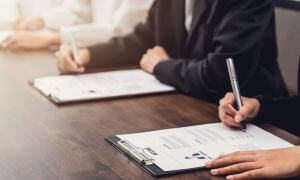 Depending on the type of screen, the information requested, and where the data comes from, a background check could take between five minutes and five business days.
Here are three of the most common background screens and their turnaround times so you can plan, anticipate results, and know what to do if you're experiencing delays.
Employment Verification Checks
Unfortunately, nearly 1 in 3 applicants are not completely accurate on their resumes. Our verification screenings ensure that your candidates have provided truthful information, which allows you to make a well-informed decision. An employment verification check is a standard part of most job application processes. Depending on the type of information you're looking for, this screen can take anywhere from a few minutes to several business days. The latter may be especially true if the check requires cooperation from an outside organization, such as professional license certification sites, universities, and previous employers.
Drug Screening Reports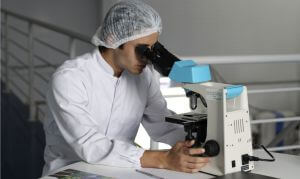 Conducting drug screens is a valuable way to ensure a safer, more productive workplace. Our platform is integrated with over 5,800 drug screening providers nationwide, offering robust custom scheduling. Once a sample is collected, an initial screen is run to determine the presence or absence of a detectable drug. If the initial screen is positive, a second screen is performed by a Medical Review Officer. Finally, the positive or negative results are provided to the employer and the candidate within one to three days of the test. Authentica's drug screening services ensure that position-specific physical requirements are met and that the work environment is drug-free. We offer lab-based and instant drug testing, including DOT-compliant occupational health services and Biometric screening.
Criminal Background Checks 
The driving force behind background screenings is safety. Your due diligence can help uncover certain violent, aggressive, or otherwise unsafe behaviors your prospective candidate has demonstrated. A criminal background check helps minimize risk and maintain a secure workplace. Results are usually returned within one to three business days but can be much faster depending on the database that is being searched at the federal, state, or local level. View our full range of services here.
Possible Reasons for Delay 
Results from the background screening process can take weeks in some cases. Here at Authentica, we are proud to uphold an average turnaround time of two to three business days. If it has been longer than two to three business days and you have not received results or heard any update from your background screening provider, here are a few reasons why there might be a delay, and you may decide to follow up:
Inaccurate or incomplete check request forms.

The documentation required may not be correctly filled out. Agencies can only start a background check once written consent is received. 

Manual court record search.

A manual court record search occurs when certain court records have yet to be digitized. Thus, a county clerk or court runner must do those searches manually. This can take anywhere from three to 30 days.

Aliases and name variances.

When variances of names are used (Chris, Christopher, etcetera), a manual check by the background check company must be done to verify the identity.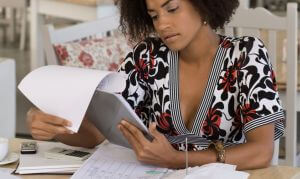 While most background checks are conducted and returned in a standard amount of time, reaching out to the screening company may be a wise decision. An additional step in avoiding slower turnaround times and unforeseen obstacles is recruiting a reliable background check provider like Authentica. Our innovative platform and team of deliberate professionals have garnered over 25 years of industry experience and process over 100,000 reports per year. Save yourself time and frustration by partnering with Authentica to receive best-in-class service and have peace of mind for all your hiring decisions.