Six Steps To Run A Background Check On A Potential Employee
There's no denying it – who you hire matters across any industry, from healthcare to manufacturing to higher education. When the success of your business or non-profit relies heavily, if not exclusively, on your team, having accurate and complete information about each candidate is crucial. The solution? To verify past working experience, education, and criminal history or uncover false statements on resumes or applications, conducting background checks that are fair and consistent is essential.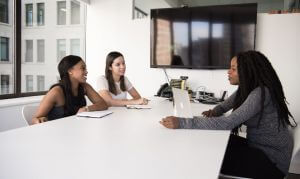 Make smart hiring decisions and maintain a high-quality team for your organization with this six-step guide to running a background check.
We've got you covered if you're unsure where to start. These six comprehensive steps will help you run a legally sound and efficient background check on a potential employee:
1. Create a Consistent Background Check Policy
A document outlining the details of your entire screening process informs candidates that all background checks are consistent and transparently conducted. We recommend that you include at least these three sections as part of your policy:
When background checks will be conducted. Determine which stage of the recruitment process you plan to hold screenings and any intervals you plan to screen current employees. According to federal law, employers can conduct a background check at any point after receiving a candidate's consent, but this may differ according to state or local law. 
How background checks will affect potential employment.

This section should inform the candidate about which information will be considered in the hiring decision. 

When different screens should be conducted for different positions.

It may be wise to perform additional checks besides those in the standard screening process when hiring for specific jobs. For example, you may want to conduct driving record checks for those managing vehicles or credit checks for positions responsible for the organization's finances.
Writing a policy that applies consistently across your organization helps you ensure a fair and cohesive screening process, avoid discriminatory practices, and prevent litigation issues with federal entities. 
2. Understand Compliance
Since background checks must adhere to federal, state, and local laws, employers must be wary of staying compliant to avoid being fined or faced with a lawsuit. Four common violations to be aware of are: 
Consent forms.

There must be a written indication that a background check will be conducted for employment purposes. 

Title VII.

There shall be no discrimination or unfair treatment based on race, religion, sex, or national origin. 

Ban-the-box.

A background check must not be issued until after a candidate's first interview, or a conditional employment offer is made. 

Adverse action.

Adverse action is a three-step process that must be followed by an employer when they intend to take unfavorable action due to a candidate's background check results.
For more compliance information, visit this link.
3. Different Types of Background Checks
Numerous types of background checks can be used to efficiently hire for certain positions or screens that are more commonly issued in particular industries. A few examples are: 
Credit checks.

These reports disclose a candidate's entire credit history, excluding their credit score. This check may be advantageous when hiring someone for a financial position.

Education verification.

These checks verify candidates' school degrees, diplomas, majors, and attendance dates. 

Criminal record checks.

These reports disclose felony and misdemeanor convictions, including vandalism, public intoxication, disorderly conduct, fraud, and embezzlement.  

Drug screening.

These tests can prove whether a candidate is using specific drugs that have been prescribed to them or if they have been using illicit drugs. 
4. Choose a Background Check Company
There is an abundance of background check companies to choose from, so it's imperative to go with the provider with credible industry experience, reliable results and features that best suit your hiring needs. A few features to keep in mind are:
Flexible packages. Choose a provider with the right plan or a la carte services that make the most sense for your industry, position type, and county. 
Individualized assessments.

This feature automatically informs you when an additional individual assessment or background check is needed. 

Built-in compliance. Mitigate the risk of unfair hiring practices and easily ensure that all laws and regulations are followed.
A strong user experience.

When background checks are quick to complete on the user end and easy to navigate, the process becomes much more streamlined and creates an overall positive experience.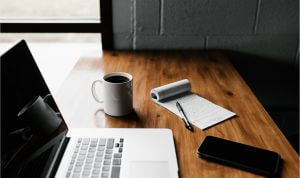 5. Communicate with the Candidate
Maintaining consistent communication with a candidate before, during, and after conducting a background check is essential. In addition, candidates should be made aware of why you are screening them, that they can view their background check results, and that they can add comments or dispute any inaccuracies.
In general, you must communicate these critical items to each of your background check candidates: 
Inform the candidate that you will conduct a background check and that the results may affect your hiring decision. 

Receive written consent from the candidate to conduct the screening through a background check provider. 

If the background check results make you consider not hiring the candidate, you must notify them through a pre-adverse action notice. You must also provide them with a copy of the background check results, their rights under the Fair Credit Reporting Act (FCRA), and the contact information of the background screening company that ran the check. Allow the candidate five business days to file a dispute about inaccurate results before sending a final adverse action notice. 
6. Make an Informed Decision
After receiving the results of your background check, you will be able to confidently decide whether or not the candidate is a good fit for your company.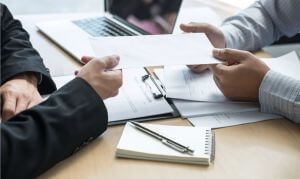 Other Considerations

Here are a few key considerations if you're going to run an employment background check for the first time: 
Hiring for remote positions.

Since the recent pandemic, remote jobs have become much more prevalent, changing how businesses conduct interviewing and screening. While doing a standard background check through a provider is still a best practice, we recommend performing a few additional remote screens to ensure candidates are genuinely a good fit. We've written a more in-depth blog on this topic – check it out

here.

The FCRA and company verification. Before ordering a background check, you must verify that your company is a legitimate business according to FCRA regulations. The process usually only takes between one hour and one day to complete. 
You may also want a reference check.

Depending on the results of your initial background check, you may also want to conduct a professional reference check which includes a series of in-depth, open-ended questions about your candidate. Conducting this check with a person that has a professional history with your candidate may allow you to understand better who your candidate is and how they may or may not line up with your company values and culture.
A background check is a valuable investment to help you hire confidently and build a winning team. In fact, the average cost of a bad hire ranges from $17,000 to $240,000. Reduce your risk with our screening packages starting at just $15.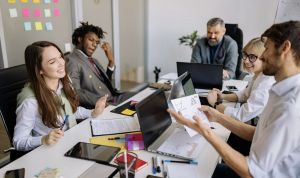 With informed hiring decisions, you can improve the quality of your hires and significantly reduce your business risk. Partnering with the right background check provider to deliver the data you need and keep you compliant is key – Authentica is your trusted partner for employment screening solutions with 25 years of experience, processing 100,000+ reports a year. Furthermore, our customer-centric team and best-in-class technology offer a streamlined service to provide peace of mind. To get started with us today, please email Dominic Oliveri at dominic.oliveri@authentica.us.